The Keep, an old-school first person dungeon crawler with real-time combat for Nintendo Switch™ system is available in Nintendo eShop.
What is The Keep?
The Keep is a modern take on old-school dungeon crawlers like Dungeon Master, Etrian Odyssey, Eye of Beholder or Wizardry. The basic concept of The Keep is simple: explore the dungeons in the first-person perspective, fight monsters with magic and weapons, solve puzzles, evolve your character. It was first launched successfully for 3DS in 2014, then for PC (Steam) in 2017 and now it's coming to Nintendo Switch - with a lot of improvements in graphics and gameplay. Every version of the game was carefully crafted to suit the specifics of each platform including Switch version.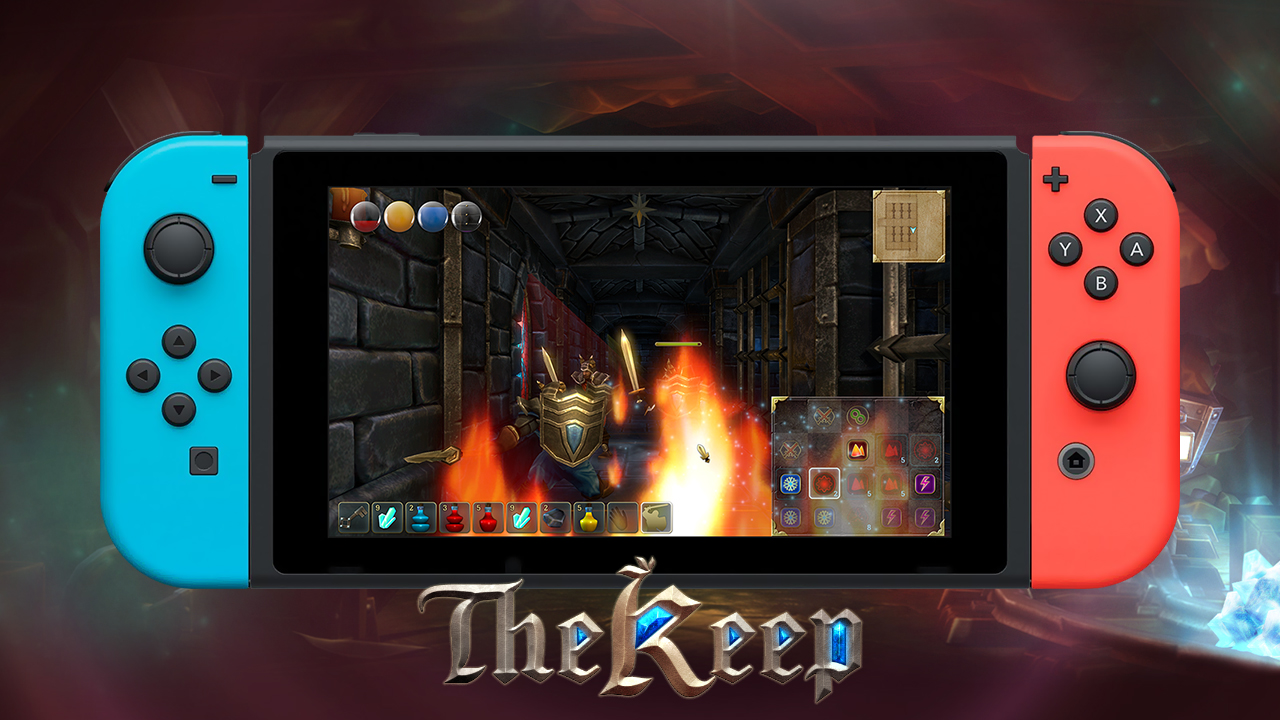 What's new in Switch version of the game?
Due to the specifics of the platform, the team had to invent a completely new control scheme for Switch platform, which enabled to retain complexity and tactical nature of the combat and magic and ad the same time was perfectly comfortable to the players.
There's also whole new part of the game - training grounds, where you can train your hero throughout the game and be prepared to challenge which awaits you later in the games.
Cinemax team also worked hard on improving graphics, animations and game design features in response to players feedback to previous versions.